Category: Home/Family/Garden

Product: 9135 Cheng Concrete Counter-tops Books

Price: View !!!

Description: Cheng Concrete Counter-top Instructional Books
Join Fu-Tung Cheng in this step-by-step instructional guide for creating beautiful and functional concrete counter-tops.
Fu-Tung's approachable style combined with his 20 plus years as a master designer and craftsman, offer easy-to-follow, proven methods for bringing your own concrete counter-tops to life.
Concrete at Home Book
In this brand new title, Fu-Tung Cheng shows you the anything-is-possible flexibility of concrete.
Clear and comprehensive text accompanies rich photographic illustrations of key fabrication techniques used by the author as he creates a series of beautiful architectural elements that includes floors, walls, columns, fireplaces and counter-tops. 216 pages.
Concrete Counter-tops Book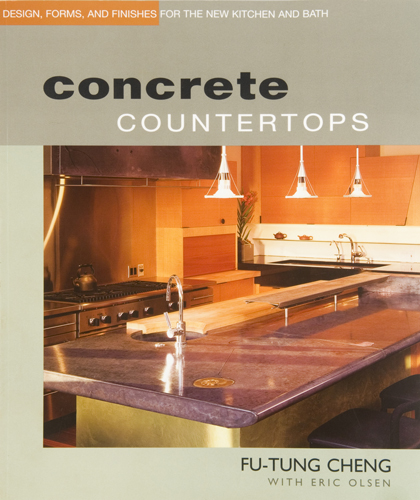 A home design and DIY bestseller.
Fu-Tung Cheng guides you step-by-step in bringing concrete counter-tops to life, with advice on mold-making, mixing and pouring concrete, curing, polishing, and installing the finished concrete counter-top.